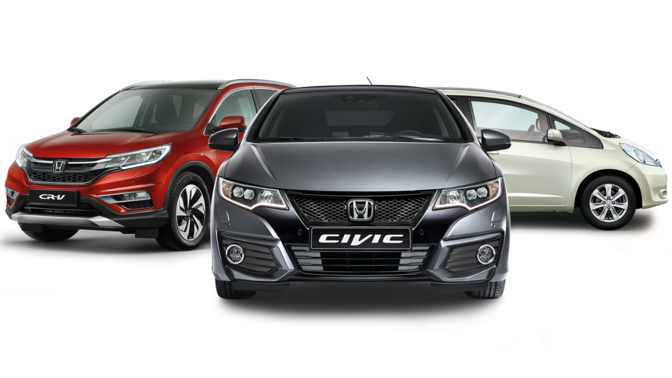 What is Wholesale to Public?
Coggin Honda's Wholesale to Public is a select offering of used cars that have traditionally been sold to independent dealers and small used car lots. These are vehicles that fall outside of Coggin Honda's Automotive Groups "Buy Happy" used car guidelines. They are generally higher mileage, older, lower-priced vehicles that are perhaps 'flawed' in some way.
Some general guidelines for a wholesale vehicle:
· They all come with a vehicle condition report and we encourage you to take a look at it.
· They are sold without a warranty
· They are offered for a limited time only - 14-21 days
· They are sold 100% AS-IS without any Buy Happy benefits or warranty coverage
· They are sold with our "best price" posted on the windshield. There is no negotiation necessary.
· All Vehicles have an inspection report in the vehicle showing any found issues that might need to be repaired. It is your option to choose what you would like to fix or who to have fix.
· Any repair's will have the option to be repaired at the dealership at a discounted labor rate $80 / hour.
Why Wholesale to Public?
Simply put - our customers have requested that we make these vehicles available. Many of our customers have a need for basic transportation. By offering a broader selection of "kid's cars", 2nd car, college car, and other inexpensive transportation options, we feel we can better serve our current customers and the general market.
The Value Equation
These cars are no longer subject to 3rd party markup. The vehicles are generally priced with the consideration that repairs are needed. This opportunity is unique in this market.