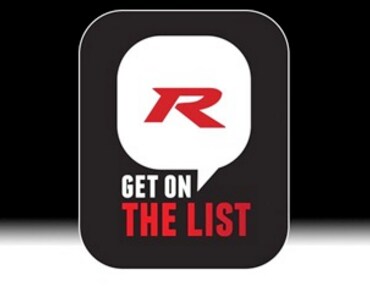 Sign Up For Updates On The Type R
PERFORMANCE
The powertrain is still the subject of speculation, but it's expected that Honda will up the ante when the Type R lands on U.S. shores. The current powertrain in the Euro-spec version is a 2.0-liter turbocharged four-cylinder that includes direct fuel injection, Honda's famous VTEC valvetrain system, and a single-scroll turbocharger. 
Screaming toward a 7,000-rpm redline, the high-strung mill kicks out 306 horsepower and 295 pound-feet of torque. Peak output comes at 6,500 and 2,500 rpm respectively.
 If Honda does indeed add more power, it wouldn't be surprising to see horsepower levels around 330 to 340 and torque outputs above 300 pound-feet. That should help the Type R hit 60 mph in around five seconds and give the Volkswagen Golf GTI and Seat Leon Cupra one more reason to worry about. 
Top speed may see improvement over the current generation's 167 mph limit, but not by much. Putting power to the ground will likely be the same six-speed manual transmission, which will send all the oomph to the front wheels. Don't expect Honda to offer an automatic anytime soon.
Introducting the New Honda Civic Type R Prototype

THE CIVIC TYPE R IS FINALLY HERE
We've been waiting for what seems like forever, and finally the new Honda Civic Type R is upon us, kinda.  
The aftermath of Japan's hot-hatch predecessor has officially been shown as a Prototype at the Paris Motor Show, and if history provides any guide, "prototype" tends to be Honda-speak for "production car with undersized side mirrors." In other words, you're looking at 99 percent of the Civic Type R, which the Japanese automaker has confirmed will finally make it to US dealers in this generation. 
For all those who can remember, this will be the first time a Honda Type R model will be sold in the american market. Clad in a brushed-aluminum wrap, this show star picks up where the last generation CTR left off, completely done up with all manner of angry body-kit extensions, wings, spats and gaping intakes. Featuring a carbon fiber front splitter and 20-inch 245-series tires mounted on piano-black alloy wheels, the Prototype looks ready to take down any could be rivals, like the Ford Focus RS, Subaru WRX STI and Volkswagen Golf R, but sadly, Honda isn't disclosing exactly what sort of power or performance we can expect out of the new model just yet.
Scheduled to be built at Honda's Swindon plant in the UK alongside the new five-door hatchback model bound for the US, the production model is widely anticipated to funnel at least 300 horsepower through a six-speed manual transmission. Despite mainline competitors moving to all-wheel drive, Honda is expected to stick with front-wheel drive, which should make for some very challenging -- and highly entertaining -- driving dynamics.
IS THE CIVIC TYPE R COMING TO AMERICA
Honda isn't saying when the Civic Type R will be available in North America, but European deliveries are expected to start in the second half of 2017, so you likely have plenty of time to start saving your pennies.
In the Meantime, if you want up to date information on the Civic Type R just sign up for updates to the left and we will email you when things change or the car becomes available for purchase. Who knows you might even put yourself in position for some Coggin Honda Ft.Pierce exclusives. 
WHAT TUNERS ARE SAYING ABOUT THE CIVIC TYPE R